Connect
Everything on one centralised platform, eliminating the use of manual and disparate systems in multiple departments and regions.
Use anywhere and on any device to deliver 100% connected users.
Know your grower and know where your produce has come from.
Two way communication with your growers. Automated best practice insights at a field level via KisanHub's "Augmented Agronomist" service.
"Totality Farming" certification ensures that supply chain best practices are 100% adopted and mandated globally.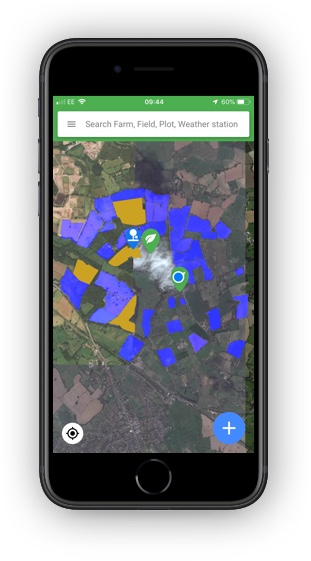 ---
Collect
'Seed to Sale' data collection, tracking everything from pre-season to harvest per crop on a single platform, providing full traceability and compliance.
Share data from the field and head office in minutes not days.
Fully automated weather, sensor, satellite data feeds to provide best in class agronomic advisory.
Effective in-season monitoring of crops through easy to use data collection using mobile app.
Standardised data collection enables up to a 25% efficiency gain of field management's time, optimising staff resourcing.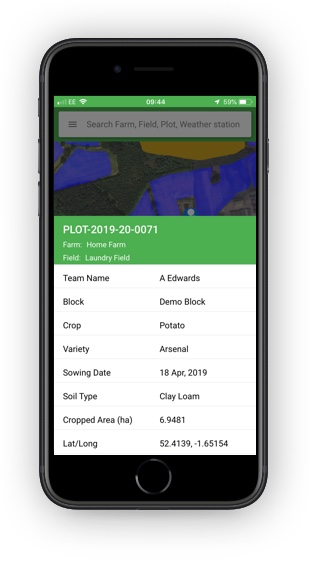 ---
Discover
True Agricultural Intelligence providing 360 degree visibility and control, delivering operational efficiency gains across your supply chain.
Increased crop quality and supply security.
Reduced supply chain risks allowing more accuracy and compliance in your procurement and sourcing decisions.
Kisanhub's CropAlert Signals use existing crop data and real time events to automatically advise Enterprises, Agronomists and Farmers what is the optimum way to manage any crop situation, from pest and disease outbreaks to water stewardship.
Quality Improvements by utilising historical crop data and KisanHub's Lab Analytics to improve actual versus forecast crop quality.
Field level simulation to provide irrigation scheduling service.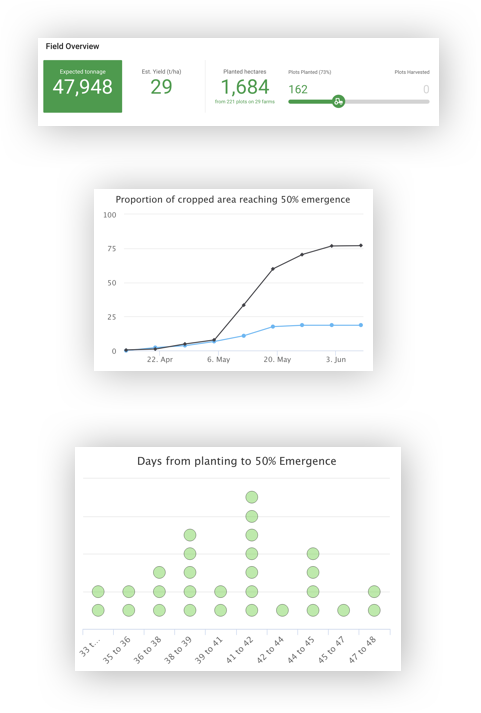 ---